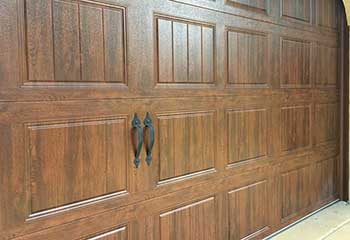 Garage Door Replacement
Customer Issue: Mr. McDaniel needed to get his garage door replaced with something simple, but effective as well.
Our Solution: We made several different recommendations based on Mr. McDaniel's wants, and he ultimately chose a Raynor Masterpiece model garage door. He enjoyed the woodgrain texture aesthetically, and that it assured energy efficiency with its insulation properties. Once the old door had been removed, our professionals slid the new one onto the tracks and closed them, before connecting it to the system.
Joseph McDaniel
- Asbury Lake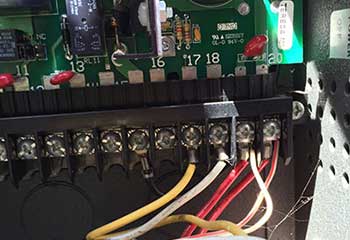 Garage Door Opener Repair
Customer Issue: Mr. Henry found that his garage door was very unreliable when it came to opening and closing correctly.
Our Solution: The opener was disconnected from the system and taken down to be opened and looked at. After inspecting the wall pad and remote controls as well for certainty, our professional determined that the circuit board was in need of repairs and took care of it.
Theodore Henry
- Hibernia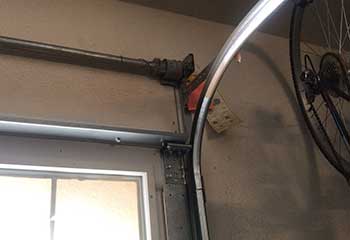 Garage Door Off Track
Customer Issue: A minor car accident pushed the bottom-most left garage door rollers out of their track.
Our Solution: After some hands-on repair work to the bent edges of the track, our technicians raised the door off the wall. They then did a little more smoothing down and straightening of the track before sliding the door back down into place and reconnecting it for testing.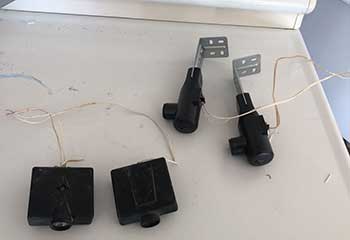 Sensor Alignment
Customer Issue: Safety sensors not working.
Our Solution: We checked the sensor lenses, and discovered one was scratched and the other broken. We replaced both units and then installed new ones in their place and made sure they were properly aligned. Before leaving, we made sure the door reversed properly when something was blocking its path.
Craig Patterson
- Fleming Island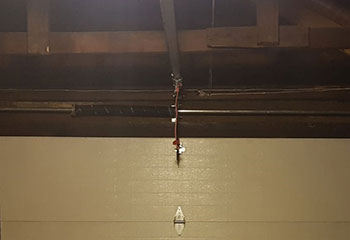 Spring Replacement
Customer Issue: Broken spring.
Our Solution: The door was relatively small and had only one torsion unit installed. We began by first disconnecting the opener and then removed the damaged spring, and fitted a new one in its place. We then made sure the new unit's tension was adjusted properly and that it had no problem supporting the weight of the door.
Dillon Robinson
- Fleming Island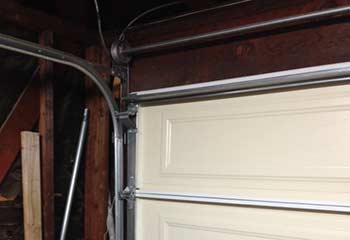 Roller Replacement
Customer Issue: Garage door roller stuck inside track.
Our Solution: Upon inspecting the system, we found that a roller got stuck inside the track and was preventing the movement of the door. We carefully removed the faulty part and replaced it with a new roller. We then examined the rest of the units and replaced a couple more that were significantly worn.
Derek MacDonald
- Fleming Island